---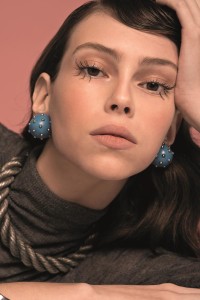 A luxury accessories brand. Vanda Jacintho designs an extensive array of delicately crafted accessories that ranges from her coveted panneaux, to her newly integrated line of beachwear, that includes bodies, eyewear, necklaces – just to name a few.
Vanda has established a reputation for creating beautifully designed panneaux' in small batches, produced with the finest raw material such as hand embroidered Italian crepe de chins. it is the exemplification of luxury expressing its nonchalance.
Now Vanda has taken a step further, creating a luxury resort lineĀ that embodies the everyday elegance of the " always on her feet", cultured modern woman. Chic but subtle, her designs can be used on an exquisite island off the cost of the Mediterranean to the understated virgin beaches in South America. It is the perfect combination to your dream summer gateway.